Building Better Long-Term Care
Seniors in Ontario's long-term care homes are older and more frail than any other cohort in the province's history. There has been a shift in the health condition of these residents but we have only seen small changes in home design and service delivery. Big changes are needed.
Learn More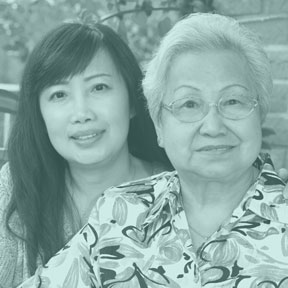 Rebuild and modernize older long-term care homes. Read Minh's story here.
Give seniors outside of urban centres access to services. Read Tom's story here.
Adopt a more predictable funding approach and enhanced support for specialized resources. Read Maria's story here.
The Facts Are Clear
Ontario's long-term care homes are finding themselves increasingly constrained by a system designed for yesterday. Leaving them ill-equipped to meet the complex medical needs and number of today's seniors.
Residents exhibiting some form of cognitive impairment, with one in three being severely impaired.

90%

Residents exhibiting aggressive behaviours stemming from their cognitive condition.

40%

Percentage of residents completely dependent on staff.

33%

Percentage of residents who use a wheelchair.

66%
Life is full of obstacles and challenges — problems we learned to overcome thanks to the dedication and support from our parents and grandparents.
read more