Building Better Long-Term Care
Seniors in Ontario's long-term care homes are older and more frail than any other cohort in the province's history. There has been a shift in the health condition of these residents but we have only seen small changes in home design and service delivery. Big changes are needed.
Take Action
Learn More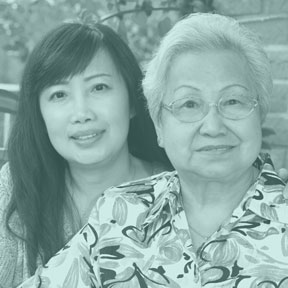 Rebuild and modernize older long-term care homes. Read Minh's story here.
Give seniors outside of urban centres access to services. Read Tom's story here.
Adopt a more predictable funding approach and enhanced support for specialized resources. Read Maria's story here.
Sign The Petition
To the Legislative Assembly of Ontario
Whereas, Ontario's 627 long-term care homes play a critical role in the support and care for more than 100,000 elderly Ontarians each and every year.
Whereas, nine out of 10 residents in long-term care today have some form of cognitive impairment, along with other complex medical needs, and require specialized, in-home supports to manage their complex needs.
Whereas, each and every year, 20,000 Ontarians remain on the waiting list for long-term care services and yet, despite this, no new beds are being added to the system.
Whereas, over 40 per cent of Ontario's long-term care beds require significant renovations or to be rebuilt and the current program put forward to renew them has had limited success.
Whereas, long-term care homes require stable and predictable funding each year to support the needs of residents entrusted in their care.
We the undersigned, citizens of Ontario, call on the government to support the Ontario Long Term Care Association's Building Better Long-Term Care pre-budget submission and ensure better seniors' care through a commitment to improve long-term care.
The Facts Are Clear
Ontario's long-term care homes are finding themselves increasingly constrained by a system designed for yesterday. Leaving them ill-equipped to meet the complex medical needs and number of today's seniors.
Residents exhibiting some form of cognitive impairment, with one in three being severely impaired.

90%

Residents exhibiting aggressive behaviours stemming from their cognitive condition.

40%

Percentage of residents completely dependent on staff.

33%

Percentage of residents who use a wheelchair.

66%
More than 3,200 seniors are waiting for long-term care in Hamilton and Burlington. The backlog is contributing to high numbers of blocked hospital beds with nearly one in four at St. Joseph's Healthcare alone taken up by patients waiting for other types of care.... read more